Go Gangsta On Your Goals... NOW!
You say why now? I say why not?
I mean what are you waiting for? For crying out loud, time is moving right along and another birthday is upon you and you'll be wondering where the time went?
I scroll a lot on Instagram (don't judge) but I end up seeing so many people who lost their drive, and motivation to be great! So many people with so much potential, just stop trying. I see so many people who, when I was starting, were MY motivation giving up, and it breaks my heart.
WHY DO PEOPLE GIVE UP?
That I don't exactly have the answer to. But I can tell you that I can understand why someone would want to give up. When I first started my lipstick line, I felt like it was just me on an island and I was one of the only ones who sold lipstick. Shortly after that a reality star started selling lipstick, then I felt like everyone wanted to sell lipstick. So the market became extremely saturated and hard for me to get business. I also remember when I first entered the industry and I was an artist, people would ask me my age and at 19, I felt like I started too late. Justin Beiber was entering the industry and everyone only wanted to sign young teens and it made it hard for me to think that I would ever get a record deal. The list goes on,another reason being because life just friggin happens right? But more importantly because it just seems to be too hard, and it seems so much easier to just cut your loses than to struggle.. And the rainbow at the end, appears way too far.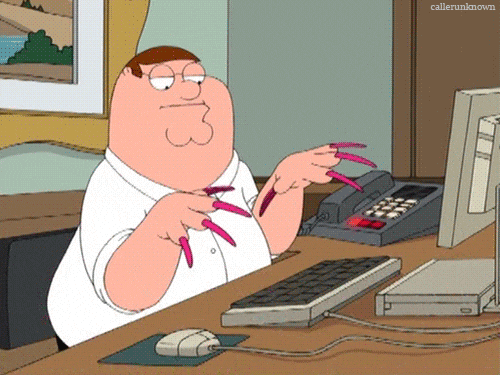 One of my favorite quotes is "Opportunity is missed by most people because it is dressed in overalls and looks like work." That couldn't be more spot on. Be honest with yourself there is something you have always wanted to do, but you thought of a million reasons why it won't work and talked yourself out of it. Now you're watching someone else do it and it kinda burns you up on the inside right?
7 EXCUSES WHY WE TALK OURSELVES OUT OF ACHIEVING GOALS:
Too old/too young

Don't have enough money

Don't have the time

Not the right time

Fear of failure

Too hard

What will others think
Look at those 7 excuses and if you fit into ANY of the categories shame on you!
The last excuse is pretty much the reason why all of the others exist. We worry too dog on much about what others will think, in turn, it's a domino effect that creates these road blocks in your mind that start saying, "I'm too old" or "I won't even be successful." But you really have no idea until you try. Look at me, I was a top radio personality on one of the largest radio stations in the world and quit my job to move to LA and pursue my dreams. Do you think I didn't fear that I was going to fail? Do you think I still don't have those fears?
Honestly, I am more afraid that I could think some of the crazy things I do and it could actually come to life. You know that super cliche quote: "If your dreams don't scare you they aren't big enough" Well that is actually true. If you are small thinking, what does that do? Nothing, at all, that's not pushing you past your limits. You have to think BIG and go all the way gangster on your goals.
You have got to start writing it down, and seeing it and not letting fear of your age, or time, or money stop you. To hell with what people might think of you. This is your life, and you only get one of them.
Get ready for the 2017 Slay365 Power Planner Werkbooks, coming mid October!